Christmas time a Luca Bevilacqua
Yesterday i spent an afternoon with some of my friends in Italy at the home of Luca Bevilacqua a very long ago friend.
We started with a rose from south of france in the north of the Alpilles in the communes Saint Remy de Provence.
The producer was Domaine Milan; Henry Milan the owner of the vineyard which started in 1986 after which, took over from his father Robert who began in 1956. Henry introduced in the farming an organic approach and moved towards biodinamic and also with a great geological diversity and different climates, soon separated the estate into different vineyards like in Burgundy and create the "Clos Milan". Afinest producer of the Provence!
The first, we had was a rosé from
Milan called LE JARDIN 2009 made with Grenache noire, Syrah, Cabernet Sauvignon, Cinsault and Mourvedre
The color was bright similar to red skin onoiun reflecting a delicate amber color, cherry was predominate on the nose a bit reductive with a very short hint of volatile. After rested in the glass more characteristic came through showing some wet leaves and mushroom, the acidity was well supported for the alcohol; a beatufiful rose from the south of France.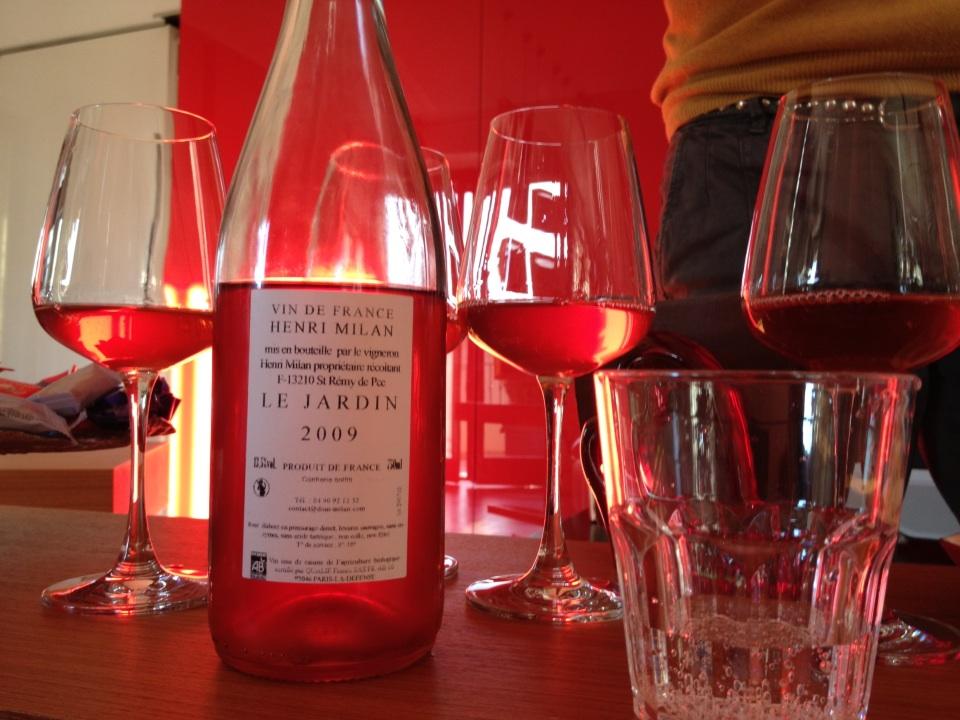 The second bottle opened was Le Grand Blanc from Henri Milan 2009
13%Grenache Blanc, 60%Rolle (Vermentino), 20% Rousanne a fabulous white wine similar to a white hermitage, warm in the palate, structure, with mature yellow fruit, saffron and honey... advise to decanter it before serving.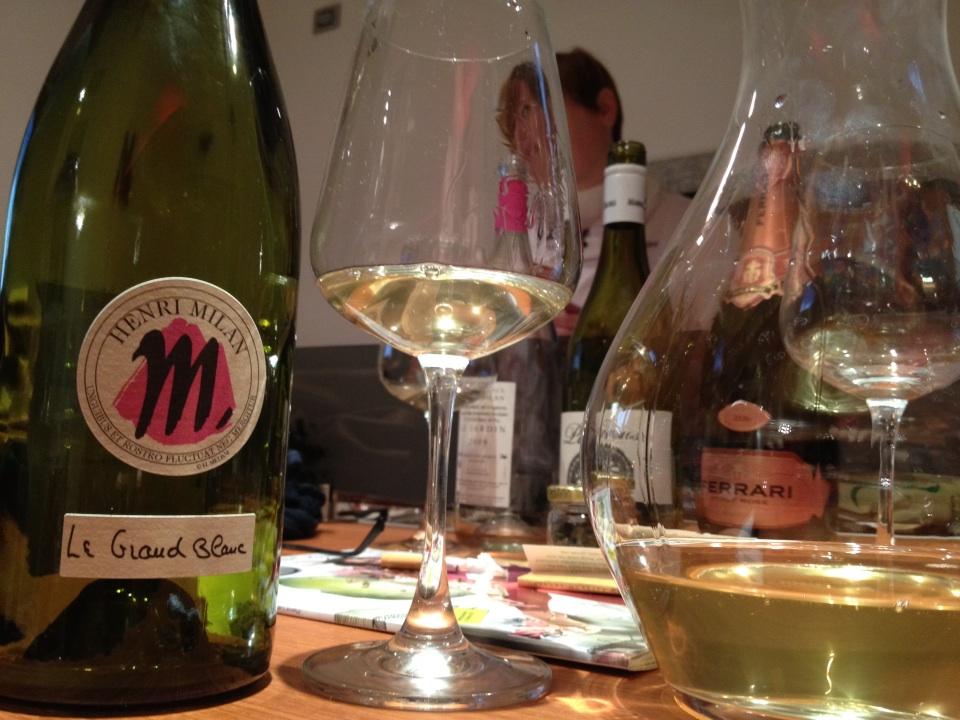 The third, a Wine from Abruzzo from the winery Marina Palusci. Pecorino the grape a native from that region in central Italy. Very stinky on the nose, completely malolactic, in the palate was so smooth and clean. Focus on his persistence rather on the freshness, less acidity have been display in the tasting, very interesting product.
Next a Gamay for Morgon made by Marcel Lapierre in Beaujolais very juice smooth and elegant red wine with instant drinkability well matched with our chilly pizza and "bruschette".
I really love all of his wines and very proud to know one of the Gang of Four of french natural wine movement.
the gang of four are :
Guy Breton, Jean-Paul Thévenet, and Jean Foillard and Marcel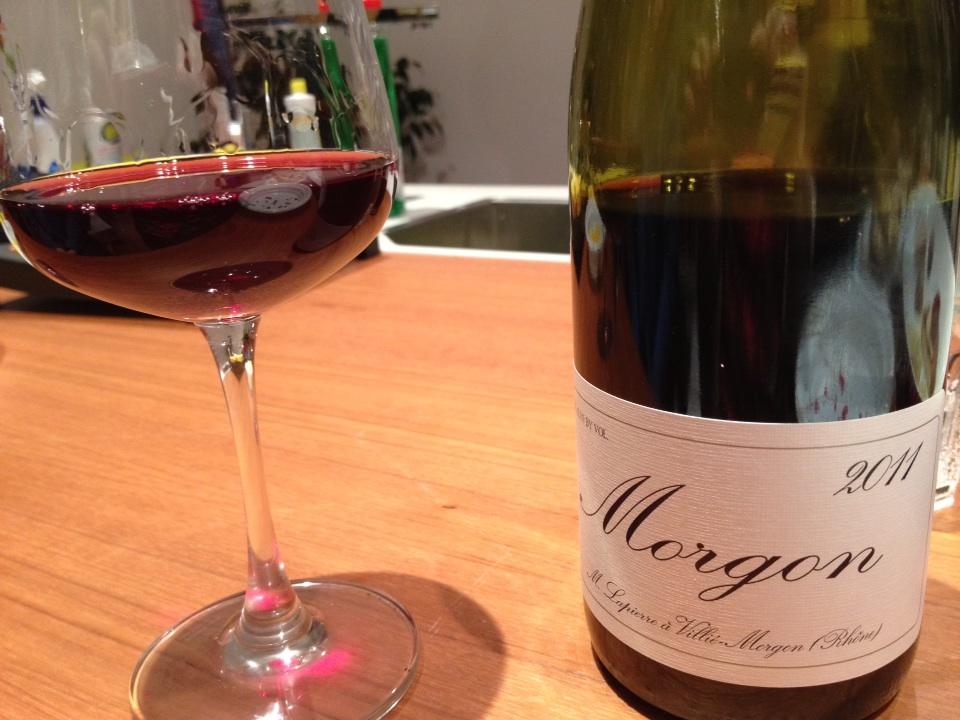 We had some other interesting wine in all afternoon that are the most interesting me.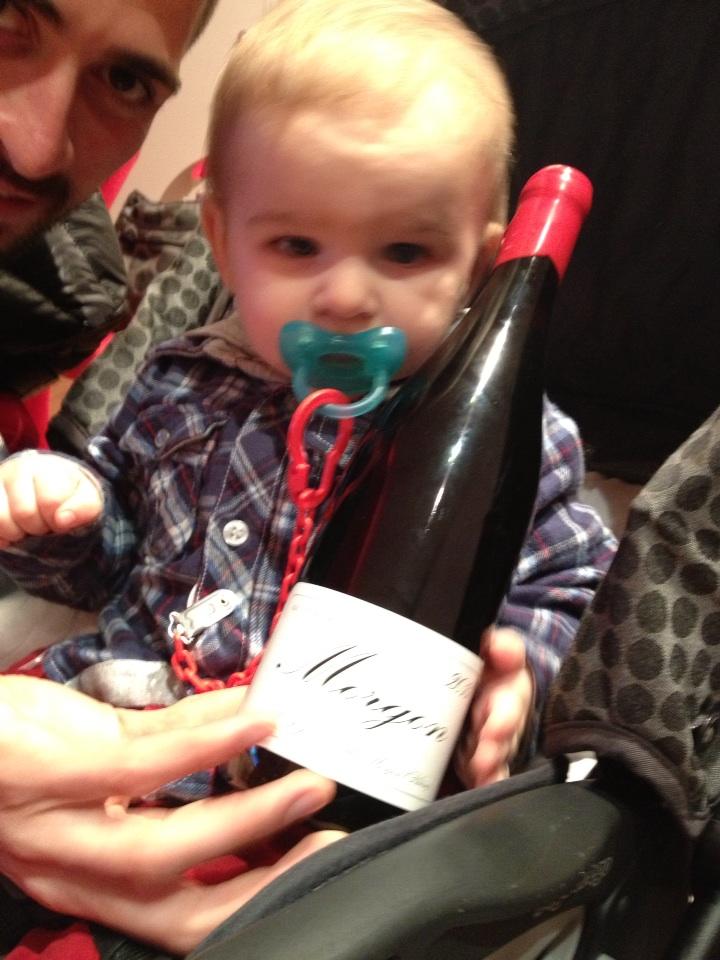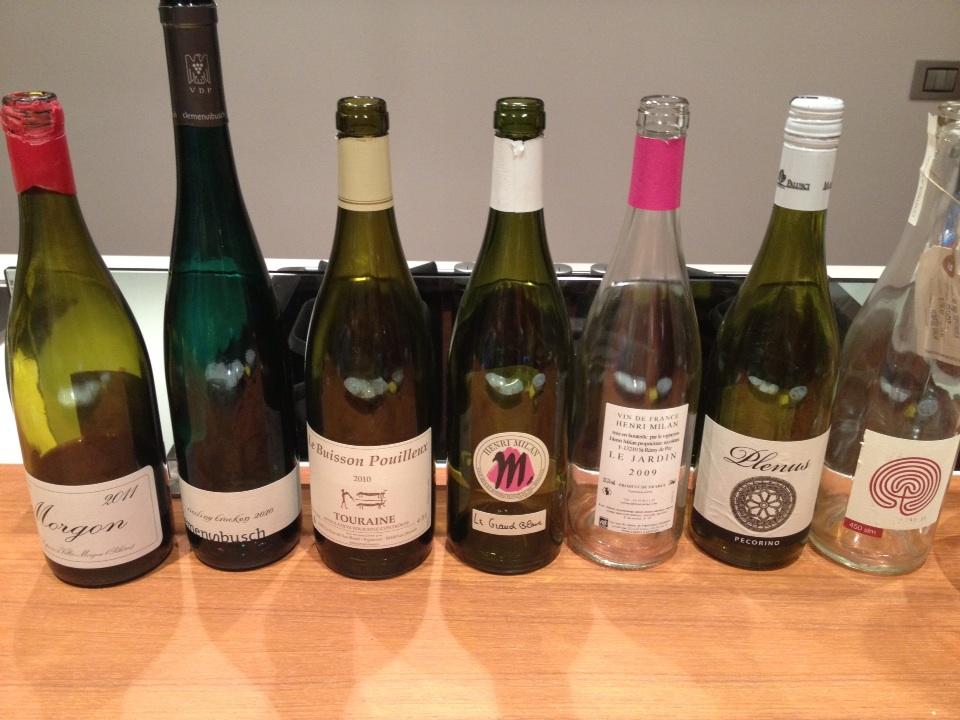 Gang of Four Outside the Trains Don't Run on Time 1979