Barolo Serralunga Principiano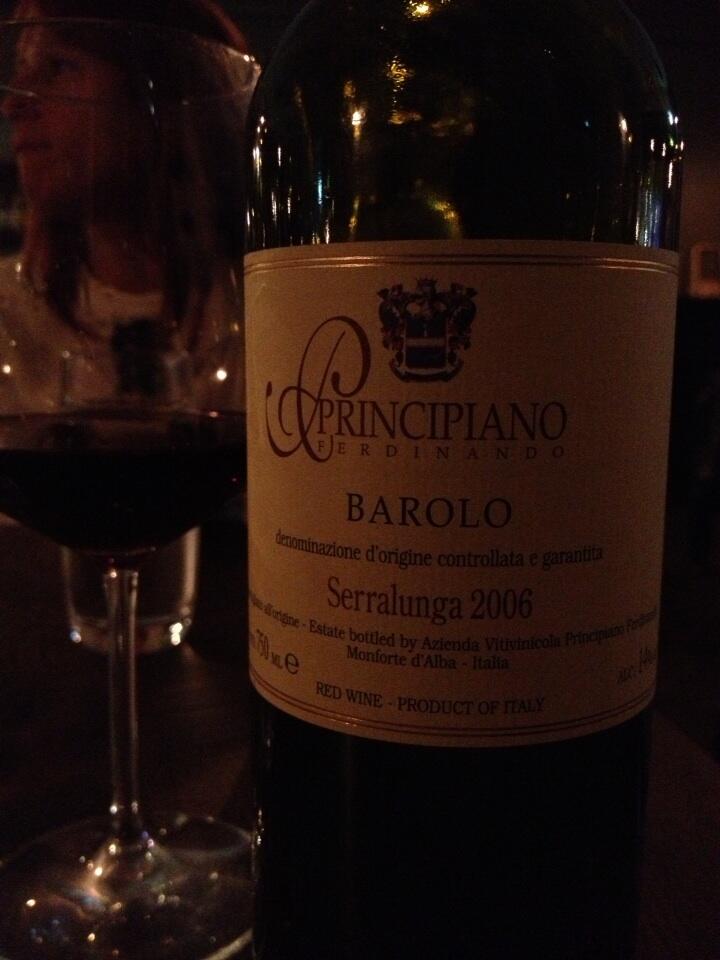 It has been a bit of time since i last posted here. Ive been very busy, with work and two new studies i am undertaking wset level 3 and court of master sommeliers and I'm trying to understand the way the english taste wine and reasonable gives them an identity..with just two books they want to make you understand which is old world, which is new world, which has minerality and which doesn't have minerality and blah blah blah. So this is what i have been doing in the last couple of months, studying..will i get through? who knows.. In all my blind tasting i got - Malbec from Argentina, a Pinot Noir from Martinborough NZ, a champagne from Reims and in the same time i picked a Chenin Blanc from Loire and it was a Chablis, a Gamay and it was a St Joseph. I confused a Sangiovese for a Shiraz and a Sancerre for a Chardonnay. I think i am not a great blind taster..
But last night i had this beautiful Barolo from Serralunga by Ferdinando Principiano. 2006 was the vintage, i chose from the wine list where i was having dinner with my wife. So my brain already knew what was in the glass and consequently was acting to give me the input.. it was complex aroma of dry leaves, berries, violet, licorice, lots of red flowers talking with my nose, some spiciness tickled my nose and mouth, structure and juicy, a great length. Mineral tones and luscious herbs, mint and leather. Long finish and a very good balance and only for A$130, fantastic value for money.
All wines from Principiano have been made with no controlled temperature, no selected yeast and a very minimal dose of sulphites. Its a fine boutique which is a traditional Barolo producer, only using large barrel from Slavonian oak - it was truly an enjoyment!