Domaine Vincent Paris 2009 Cornas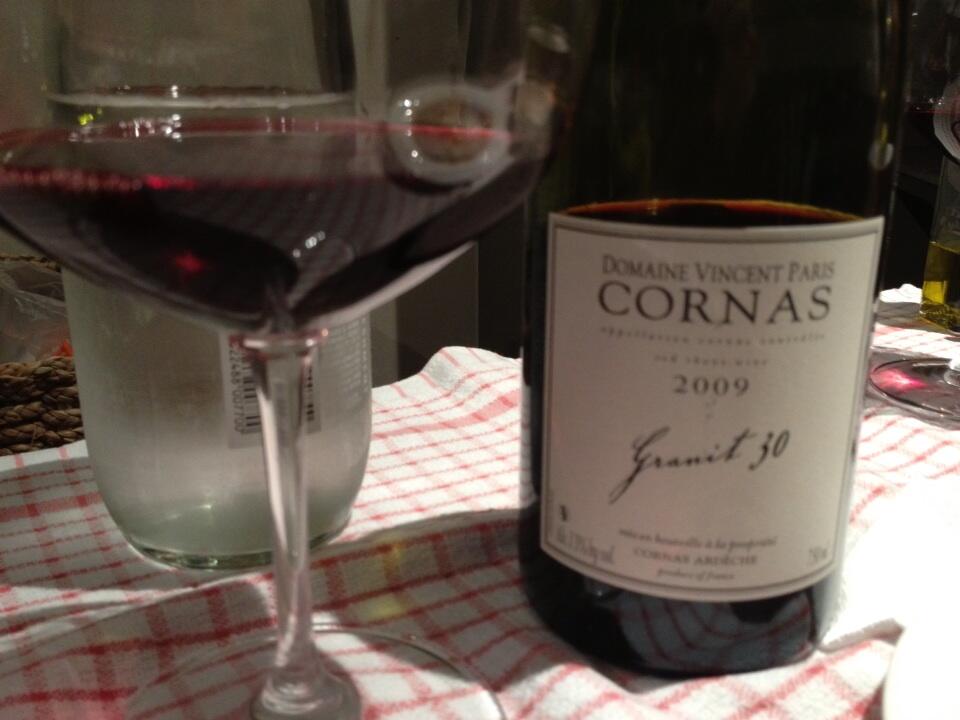 It was a great discovery I found this new producer from the slopes of Cornas a really dirty wine which was pleasant on my palate the other night. Cornas is a french wine Apellation d'Origine controlee in the northern region of France south of Lyon. Is one of the smallest appelations in the Rhone and produces only red wine from Syrah grape. Cornas has a continental climate with a south east facing slopes and shielded from wind called les Mistral into spring times and is the first appelation in the Rhone to be harvest. The soil is mainly granite but a different altitude some clay and sandy soil come up, in fact the vineyards are situated beetween 100 meter to 400 meters above sea level. The sunny sector called the "Quartier de Reynard" which has vines at 300 to 400 meter has a granite soil. It is a small appelation of only 90 hectares.
Domaine Vincent Paris is a young guys which under the guide of his uncle Robert Michel started to produce some Cornas in the late 90's first vintage was 1997. In the vineyard Vincent prunes to leave only four bunches of grapes per vine which concentrated the vines growing power. He fermented a low temperature and with only wild yeast and mature his wine in barrel for up 12 months.
The 09 I had last night was medium concentration in ruby color with eccentric luminosity, good viscosity and lovely concentration of flavors. Black fruit and red fruit going in a parallel line with tar, black pepper, charcoal and grafite; a light hint of meatiness and mushroom a complexity forest ground.
The palate was long precise in balance with a good flavor intensity. Tannin present but rounded my mouth.
A white dub music punch my head while i was drinking it thanks to my friend send this link through youtube