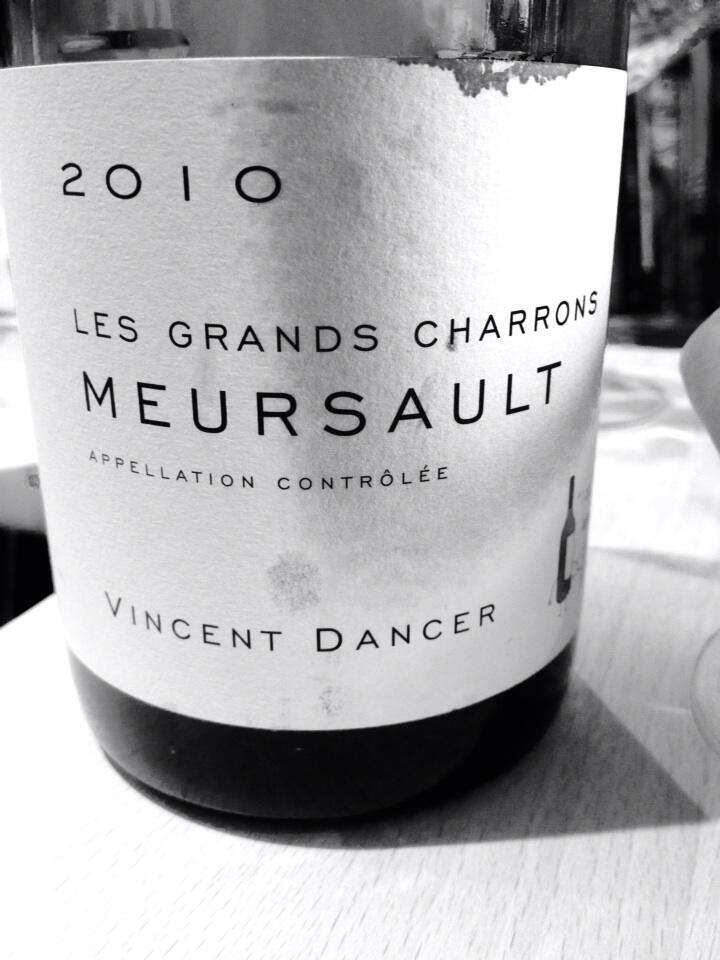 Vincent Dancer is one of the most exciting young winemakers to emerge in Burgundy in recent years.
Vincent started in 1996 cultivated his vineyard with love and care in respect of the mother Nature.
Only 5,5 hectare of vineyard owned by this young vigneron of the Cote de Beaune in all superb site.
Tete Du Clos a premeir cru on Chassagne Montrachet.
La Romanee in Chassagne also. Vincent should label them as Morgeot.
In Mersault Vincent Dancer make great wines as premier cru Les Perrieres and with the lieu-dit Les Grand Charrons next to the premier cru Goutte d'Or. As a grand cru he made Chevalier Montrachet which belong only in the village of Puligny Montrachet.
His tiny estate in Chassagne-Montrachet in a decade has climbed the hierarchy of white wine mans of the Cote de Beaune. His approach is focus in develop an artisan approach of is business. In the first years the production was very low 4,000 bottles and some wines was sold to commercial companies.
In 2003 he decide to bottle all the wines and using his names on the label, the production increase to 20,000 bottles in all his 5,5 hectare. 2012 would be the first vintage certify on the label.
LES GRANDS CHARRONS 2010
was great, subliminal minerality, notes of ripe orchard fruit, lime zest, white stone peach, flint and wet stone, limestone, clay and nuttiness with lemon curd on the equation. Very young and a bit unclear in color. Only 800 bottles produces
The other wine I had was his village Chassagne Montrachet for 2011 very young and close with a great spine acid…. Needs time, but good example to understand the potential of white burgundy with a great producer. Vigorous, complex with fine acid.
Ps look at the web-site or blog of Vincent is a great photographer:
http://www.vincentdancer.com